Disputes
Insurance Disputes — Divorce Settlements — Estate Valuation — Business Equipment — Expert Witness Attendance at Court Proceedings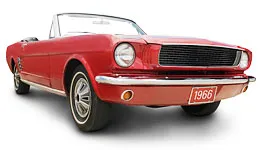 We provide a professional second opinion that you can rely on in your negotiations with your insurer regarding your insurance dispute. We inspect the vehicle and prepare a market-based report in which we identify similar vehicles, contact the seller and present a market snapshot to bolster your claims for a realistic settlement.
There are many instances where our expertise in the automotive industry can facilitate the resolution of disputes:
Where an owner of a vehicle believes the offer to settle an insurance claim is below a reasonable market value, we provide the second opinion that can help resolve the impasse.
In Divorce proceedings, the vehicular assets in a marriage require an objective valuation, this value can represent current market value or values for specific past dates such as on the date of the Marriage and Separation. Please see our dividing assets in divorce page for more info.
Estate Executors require a current market value on vehicular assets such that family members can see that the estate is receiving true value for the assets.
Business partners or purchasers require a current market value on vehicular assets such that partnership agreements, buy sell arrangements etc. can be founded on true values.
Expert Witness for Court Proceedings, we have extensive experience in attending court on behalf of litigants.
Buy/Sell

Contact us to arrange a consultation or vehicle appraisal.