MTO (Ministry Of Transport) Appraisal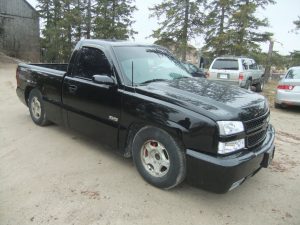 Maurice Bramhall & Associates offers a professional appraisal service for vehicles for Service Ontario / MTO – retail tax purposes.
If your newer vehicle does not fit the profile of that used by MTO for tax purposes because it has higher mileage, body damage, engine light on, collision damage history, branded title, etc. we fill in the Green Form to reflect the condition of the car and its lower value such that you pay taxes on its real value.
The Ministry of Transport (MTO) requires a car appraisal for vehicles over 20 years of age completed by an independent appraiser before that vehicle can be transferred into the new owner's name.
Our appraisal service includes an on-site vehicle inspection (we come to you) that assesses the mileage, body condition, mechanical issues and anything else that reduces the value of your vehicle that can reduce the tax paid by the buyer to the MTO on the vehicle transaction.
We give you the completed form on the spot. We are thorough but we are also experienced appraisal professionals so our review of the vehicle is completed in a short period of time. We will then complete the appraisal document so it may be submitted to the MTO along with the other relevant paperwork.