Ministry of Finance Appraisal Report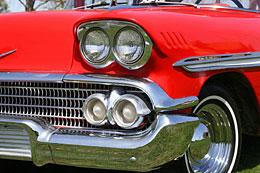 Due to regulations instituted by the Province of Ontario on the 1st of November 2004 all vehicles (car, trucks) over 20 years of age will now require a HST appraisal or insurance document to allow registration of the vehicle in your name.
From the Ontario Government:
Payment for retail sales tax on the greater of the wholesale value (from UVIP) or purchase price from the bill of sale. Please note that for a passenger and light commercial vehicle (2,200kg and under empty weight) 20 years or older, the Retail Sales Tax is payable on the greater one of the following: the purchase price, the replacement value for insurance purposes, or the appraised value. An appraisal document or insurance document showing the value of the vehicle must accompany the bill of sale.
Getting a Vehicle Appraised for Ontario Sales Tax
We offer an efficient, timely and economical valuation service for your HST tax reporting requirements (formerly PST) and appraisals for the MTO. We fully appreciate the factors in any vehicle that will affect its current market value. This insures that you only pay taxes on the appropriate value of the vehicle.
Appraisals Done at Your Location
Have a licensed, professional vehicle appraiser come to your location and inspect the vehicle thoroughly on-site. We also fill in the Ontario Ministry of Transportation form for your registration.



Contact us for a certified HST valuation. Our service is prompt, courteous and very reasonably priced.
Tip 1: Read up on the OPFC 19A statement.
Tip 2: The MTO has put together a definitive source of information: Buying and Selling a Used Vehicle in Ontario.