Insurance Industry Professional Appraisals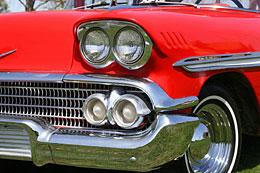 Maurice Bramhall & Associates offers a very specialized 2nd opinion appraisal report for difficult to resolve cases.
We have worked with the biggest names in the Car Insurance and Classic Auto Insurance field and have produced many professional appraisal reports. Our detailed, printed, colour reports have made resolving car valuation cases go much more smoothly. We would be happy to discuss our insurance appraisal services.

Contact us to discuss our appraisal and valuation services that benefit the Insurance Industry specifically.