Your Car Appraisal: 3 Things You Need to Consider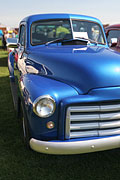 There are 3 components to a professional (and valid) car appraisal. First, the appraisal company should be an insurance industry approved car appraiser. Second, the auto appraisal should be conducted on-site. The third thing is to get an experienced vehicle appraiser to conduct the car appraisal professionally. Let's look at those three things in more detail:
1. Insurance Industry Approved Car Appraisal.
Auto insurance companies will only accept car appraisals that are produced by an appraiser who an approved vehicle appraiser. Be sure to check to make sure your appraiser is a proven professional and is not on the insurance company 'do not use list' before you get your appraisal done. It will save you time, money and the headache!
2. Visit your Vehicle On-Site.
A professional auto appraiser will conduct your car appraisal on-site (locally at your location) so that the vehicle can be adequately inspected and documented. If your vehicle is not physically inspected, the value of the appraisal for insurance purposes in negligible. Insurance companies can't use it.
The Car Appraisal Report can only be considered professional if photos and information is collected personally by the appraiser. Photos should be taken of the exterior, interior, engine compartment and the manufacturer's plate VIN number to be considered a professional appraisal.
The purpose of a professional appraisal is to document the vehicle such that insurance company has a clear record as to what they are insuring. Any upgrades, modifications, or custom features are especially relevant. Any work orders, invoices, or historical certificates can be photographed to append to the report therefore recording a detailed record.
3. An Experienced and Professional Appraiser.
In order to get the true fair value of your vehicle established, the appraiser should be very experienced. The Car Appraisal Report should be thorough and a professional report should be produced and delivered to yourself and the Insurance Company (on your behalf).
If your appraiser has court experience involved in insurance industry disputes, this will give you a really good idea if the appraiser is experienced and professional.
If an auto appraiser has been called on to act on a parties' behalf in court, it is because they have the experience and level of professionalism required to provide that service for vehicle owners (disputing the Insurance Companies' valuation) in an Ontario Court of Law.
Conclusion
We hope this list is helpful. Maurice Bramhall & Associates are proud to be an insurance industry approved, Ontario Court of Law validated car appraisal provider and we produce professional car appraisal reports drawing from our 20 years' experience appraising vehicles in the Toronto, GTA, Mississauga, Hamilton, Brampton and the Southern Ontario area.
If you would like to discuss getting a car appraisal done contact us or call 416-822-0096. Call us… we pick up the phone! (Or if we are away for a moment, we promptly return calls). We also have a toll-free and other location phone numbers on our Contact Info page.